Description
The 10.5" wide display, complete with a symmetric bezel, measures only 10.2mm, so you can stay fully immersed in what's on the screen. Explore epic films to how-to content for a hobby you love, without compromise and enjoy a broader world through a bigger, better view with the Galaxy Tab A8.
Classic and contemporary
Stylish with a touch of cool, the Galaxy Tab A8 features a sleek metal body with an ultrathin profile of just 6.9mm. Enjoy Samsung's signature tablet design in Graphite, Silver, and Pink Gold with each hue highlighting effortless charm.
Dive into dynamic sounds
Quad speakers powered by Dolby Atmos® surround sound, will elevate your entertainment experience revealing every detail of audio with exceptional clarity and depth. Made to deliver immersion on the go, the Galaxy Tab A8 opens up an enveloping universe of content, games & activities that everyone will love.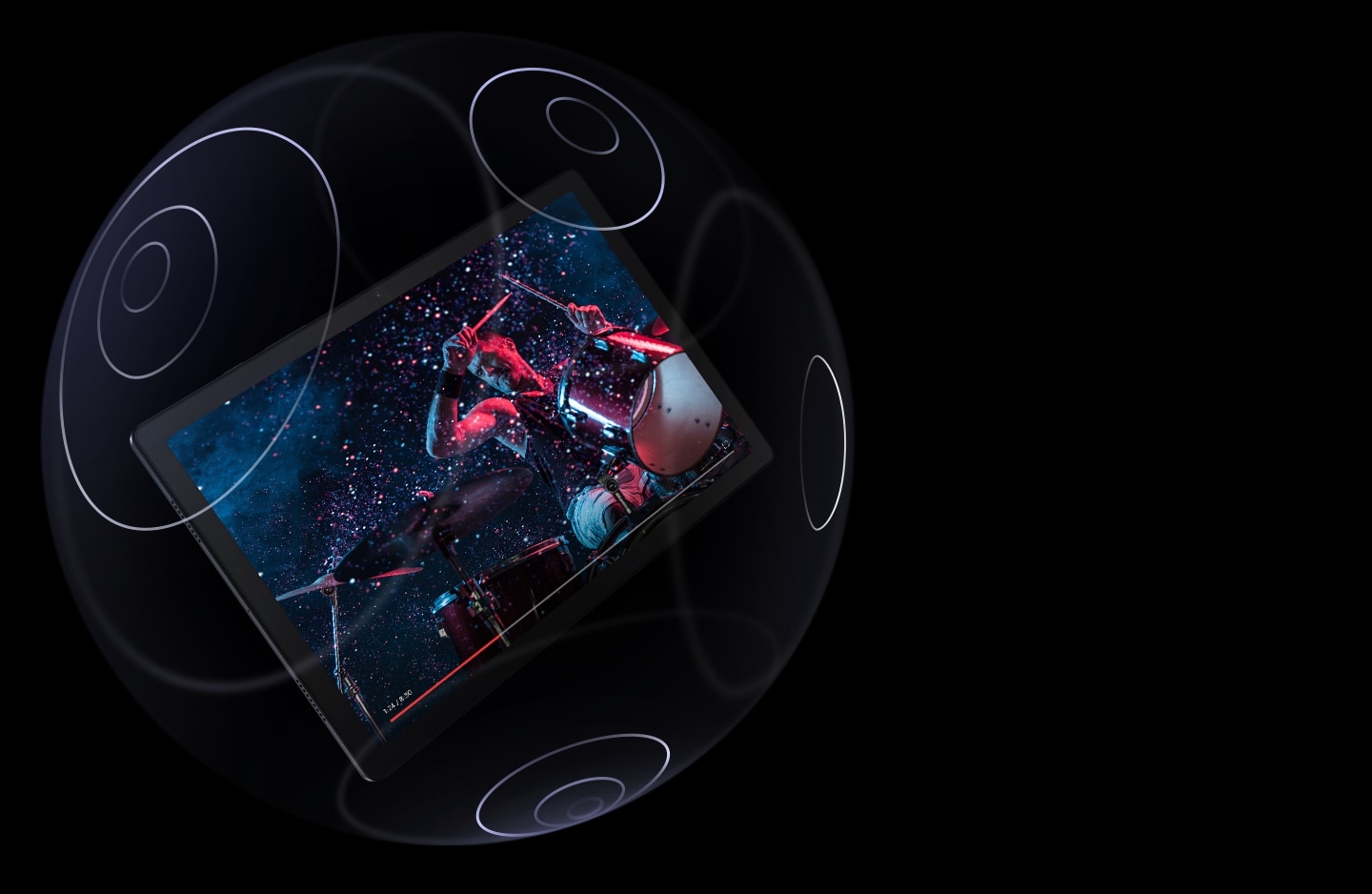 Let the higher power take over
Sporting the Octa-core processor paired with up to 4GB RAM and 128GB internal storage, the Galaxy Tab A8 is ready to take on a challenge without draining the speed or battery. Save more with up to 1TB microSD card and stay supported with a 7,040mAh (typical) battery and 15W Fast Charging.