Description
Everything you expect from a juicer – high juice extraction, cleaning within 1 min – in a compact design that is half the size! *. Treat yourself with the joy of a healthy homemade juice every day.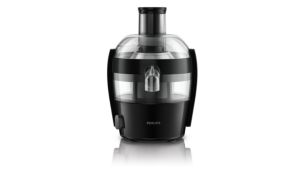 Compact juicer always at hand on your kitchen countertop
With only half the size*, this juicer takes limited space. You can leave it on your kitchen countertop or store it easily.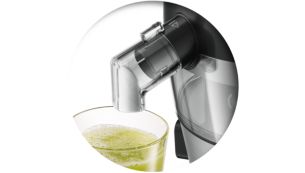 Juice directly into your glass
This juicer allows you to use your own glass (Max 12cm height). Place it directly under the integrated tap and you are ready to juice.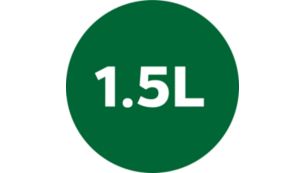 Juice up to 1.5L in one go
You can make up to 1.5L of juice in one go without needing to empty the pulp container.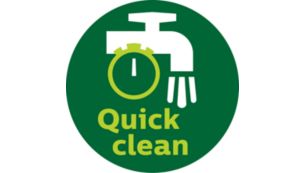 QuickClean technology
The Philips juicer is designed for easy cleaning thanks to QuickClean technology. Cleaning can now be done within 1 minute, thanks to the integrated pulp container and smooth surfaces.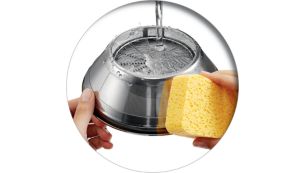 QuickClean sieve
A lot of pulp fibres usually get stuck in the sieve, which makes it very difficult to clean. Thanks to the innovative QuickClean technology all surfaces of the sieve are smooth, which helps you wipe away the fibres with a standard kitchen sponge.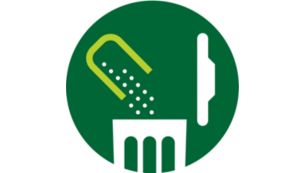 All pulp collected in one place for easy disposal
The pulp will all be collected in the only place where it should be: in the pulp container of your Philips juicer. That means there is no need to remove pulp from other parts such as the lid anymore. Due to the round design and smooth surfaces without nooks and crannies, the pulp is easy to reach and the container is much easier to clean.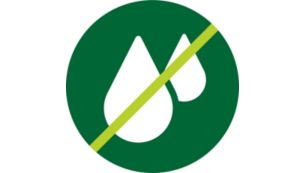 Drip stop to prevent the juice from dripping
When activated, the drip stop will prevent the juicer from dripping. The drip stop spout is very easy to clean as it is detachable and it is made of dishwasher safe materials. With one simple move, you prevent the juice from dripping and keep your countertop clean.
All removable parts are dishwasher safe
For even easier and faster cleaning all removable parts can be safely cleaned in the dishwasher.
Smooth and easy to clean surfaces
The juicer is designed with round shapes and smooth surfaces to facilitate easy rinsing under the tap.