Description
The Hisense HS218 2.1 Channel Soundbar creates incredible sound in a compact and sleek form factor. The wireless subwoofer ensures that you'll hear and feel every "boom" your entertainment content can throw at it. The HS218 is Roku TV Ready™ certified and verified to work seamlessly with your Roku TV™. That means you'll enjoy smooth setup, easy access to sound settings, and compatibility with any Roku® remote.  Big sound that delivers a huge entertainment experience.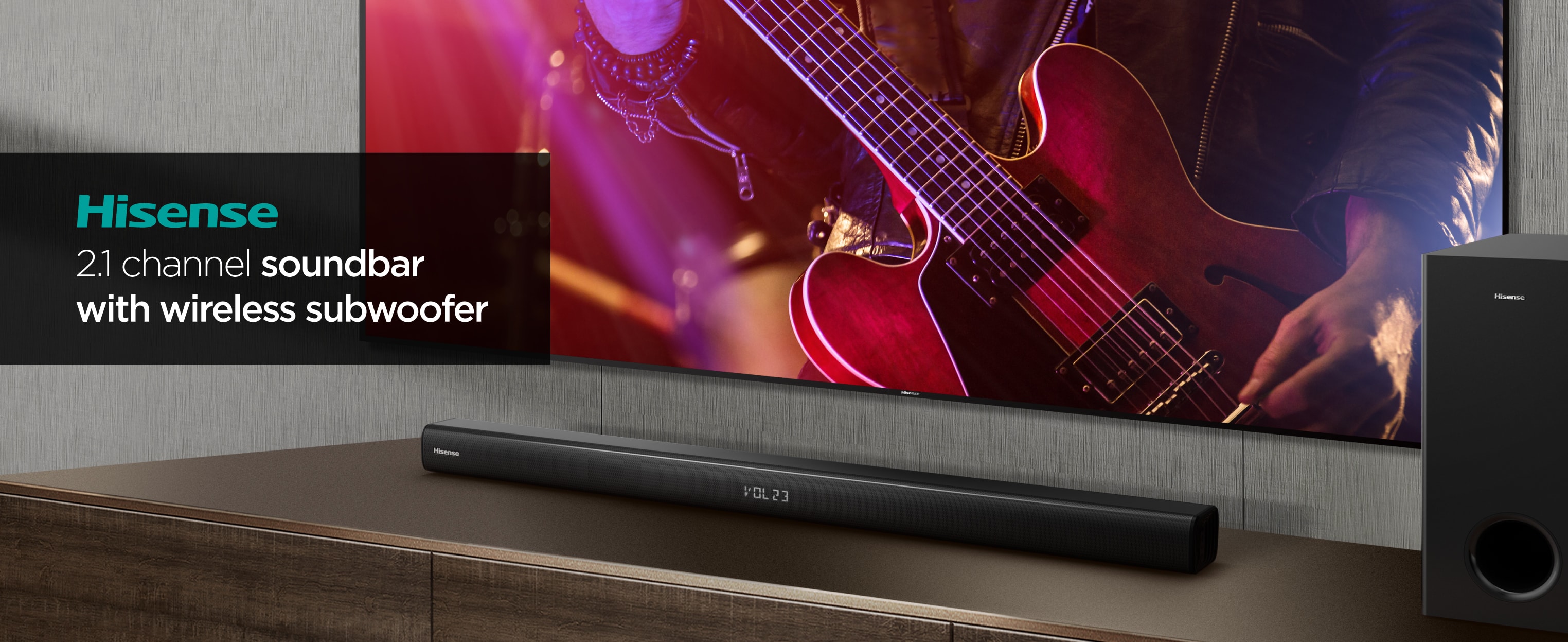 Easy to place and connect to your television, the Hisense H218 soundbar significantly
improves your TV entertainment experience and is perfect for TV's 32" or larger.
Instead of just hearing the scene, you're transported into it. A dedicated, wireless subwoofer
delivers the robust low-end frequencies that punctuate your favorite movies, music, and games,
without any messy wires. You'll feel the "boom" while the two front-facing speakers
project bright, clear high-and mid-range frequencies.